Northwestern's Leading Rusher Jeremy Larkin Medically Retires
Northwestern sophomore Jeremy Larkin will retire from football, effective immediately, due to a recent diagnosis of cervical stenosis, a narrowing of the upper part of the spine. The condition is not life threatening but prevents continued participation in football Northwestern announced on Monday.
This season Larkin lead the Wildcats in rushing tallying 346 yards on 72 carries with 5 touchdowns. Larkin ranked 15th in the nation averaging 115.3 yards/per game on the ground. In his Freshman season in a back up roll he rushed for 503 yards on 84 carries with 5 touchdowns.
In the statement released by Northwestern on Monday Larkin said:
"Football has been a lifelong passion and it has been a process to reconcile the fact I won't be on that field again, given I've played this game since I was five years old" said Larkin. "I'm extremely appreciative of the Northwestern sports medicine and athletic training staffs for uncovering this condition, and for my coaches and the medical staff for always putting my health first. I came to this University to engage at the absolute highest level on the field and in the classroom, and I'm grateful for the opportunity to continue one of those while supporting my teammates from the sideline."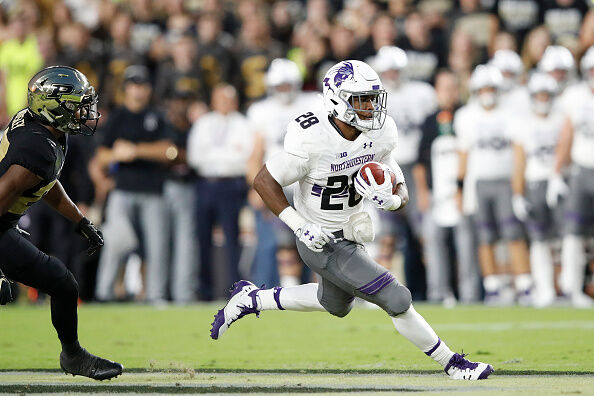 Northwestern will face #14 Michigan this week in Evanston, IL. Kick off scheduled at 4:30pm
Photos via Getty Images