Colin Cowherd: Antonio Brown Was Always Too 'Unpredictable' to Rely On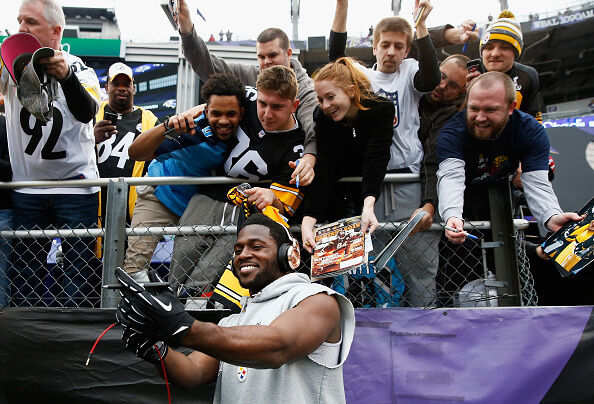 Colin Cowherd:

"I never try to predict what unpredictable people are going to do. I've never quite understood Antonio Brown. If I was a talented as him and as fast as him I would have stayed with Big Ben and the Steelers. He wasn't happy and I don't understand it. They win games, they win their division, he made a lot of money, he scored a lot of touchdowns, and Big Ben is arguably the best deep ball thrower in the NFL… I tend to stay away from trying to predict people that are unpredictable. I know what Russell Wilson is thinking about in the morning; family and football. I know what Tom Brady is thinking about in the morning; family and football. With AB, I give up. I'm more Julio Jones, Larry Fitzgerald, Andre Johnson, and Calvin Johnson."

(Full Audio at Bottom of Page)
Listen to Colin Cowherd discuss the sexual assault allegations levied against Patriots wide receiver Antonio Brown as the offseason's most infectiously bizarre saga quickly turned morbid just a day before Brown was to appear as New England Patriots practice.
Brown's former trainer is accusing AB of rape and suing the four-time All-Pro, filing a suit Tuesday that alleged a series of three nefarious sexual encounters. Brown's attorney made a statement denying the allegations.
Colin Cowherd says Brown may be one of the most talented wide receivers in league history, but says he was just too unpredictable to ever lead the same immaculate career as guys like Julio Jones, Larry Fitzgerald, and Calvin Johnson. Colin says you just can't count on stars as emotionally volatile as Brown.
Check out the audio below as Colin says he hopes the allegations against Brown aren't true.

FOX Sports Radio
Want to know more about FOX Sports Radio? Get their official bio, social pages & articles on FOX Sports Radio!