Bob Quinn is Wanted for Theft
On Wednesday morning, Detroit Lions General Manger, Bob Quinn made a savvy and what maybe his best move of his short tenure in Detroit. This move has Lions fans reinvested and believing that this team has a legit chance of making the playoffs and making noise when they get in.
Early Wednesday Quinn and the New York Giants discussed a trade for Damon "Snacks" Harrison (he will be referred to as Snacks going forward), who is only one of the best run stopping defensive tackles in the NFL.
Let me reiterate, Snacks isn't just one of the best defensive linemen on the New York Giants, a position they cultivate and have excellent talent at. Rather he is one, if not the best two-down defensive linemen in the entire NFL.
Oh an he's your's until 2021 for approximately $20M over the next 2.5 years.
WHO IS 'SNACKS'?
The Pro Bowl (2016) 345-pound immovable object is 30 years old; he started his career as a New York Jets where he played Nose Tackle in their 3-4 defense. In 2016 he signed a 5-year deal with the New York Giants where he expanded what he did with the Jets by playing all over their defensive line.
Snacks had his best season in 2016 where he has 86 tackles, 6 for loss and 2.5 sacks. This season he has 31 tackles with 4 tackles for loss, that would be place him third on the Detroit Lions in tackles and first for tackles for loss. Mind you his stats are light years ahead of any other defensive linemen on his new team.
A'Shawn Robinson and Da'Shawn Hand have had a nice season, Hand is in line for Defensive Rookie of the year at this point, however they have 40 tackles (20 each) and 3 for loss combined. Snacks come to Detroit and instantly makes the defensive line better and turns what was the achilles heel of this team a competitive unit.
The best part of the Big Man is he started his career as an undrafted free agent who was brought into camp and made the Jets team back in 2012. He was overlooked coming out of college because he came from a small school called William Penn University in Oskaloosa, Iowa. He took this lack of respect as slap in the face and never forgot it, he's been open about it motivating him and using that chip on the shoulder mentality to dominate the inside of the defensive line.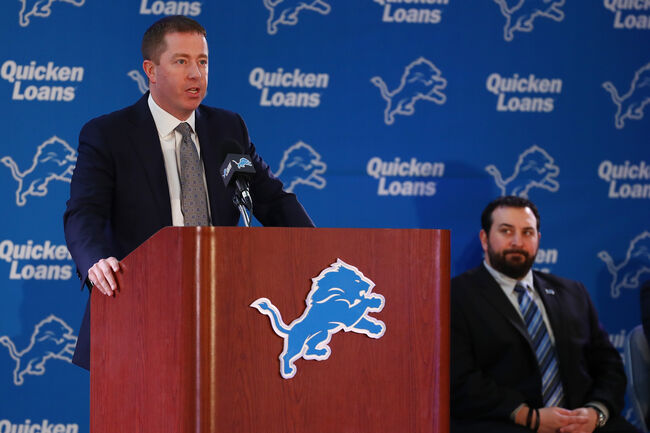 AT WHAT COST?
How much did Bob Quinn give up for the self-motivated, run stuffing, larger than life big guy who keeps his locker stocked with Fritos, Reese's Peanut Butter Cups, Butterfingers, Sour Patch Kids (jumbo size) and Cool Ranch Doritos?
A 5th round pick.
Yes 'a' as in one 5th round draft pick in 2019.
The Detroit Lions had two 5th round draft picks before this trade was made, one was their own and the other was from the trade with the San Francisco 49ers for offensive lineman Laken Tomlinson.
Tomlinson was a total mess in Detroit and became the ire of the fan base – ergo, Quinn was able to do was to take a dumpster fire for of an O-Lineman and turn him into arguably the best interior run stopper in the NFL.
What Quinn did was spectacular. When teams like the Dallas Cowboys are giving up 1st round picks for average at best wide receiver like Amari Cooper and the New Orleans Saints are giving up a 4th round pick in 2019 and 7th round pick in 2020 for an average corner back like Eli Apple, the Lions traded from a position of strength to get a savage.
Heading into next season the Lions still have 8 selections in the 2019 NFL Draft as they have picks in the 1st, 2nd, 4th, 5th, 6th (2 picks) and 7th (2 picks) rounds. It's expected that these will be used to help this defense and maybe add an offensive linemen.
Any way you cut it the Lions got a steal and are all in on this season.

Adam S.
Want to know more about Adam S.? Get their official bio, social pages & articles!